5 Day Alla Prima Masterclass Workshop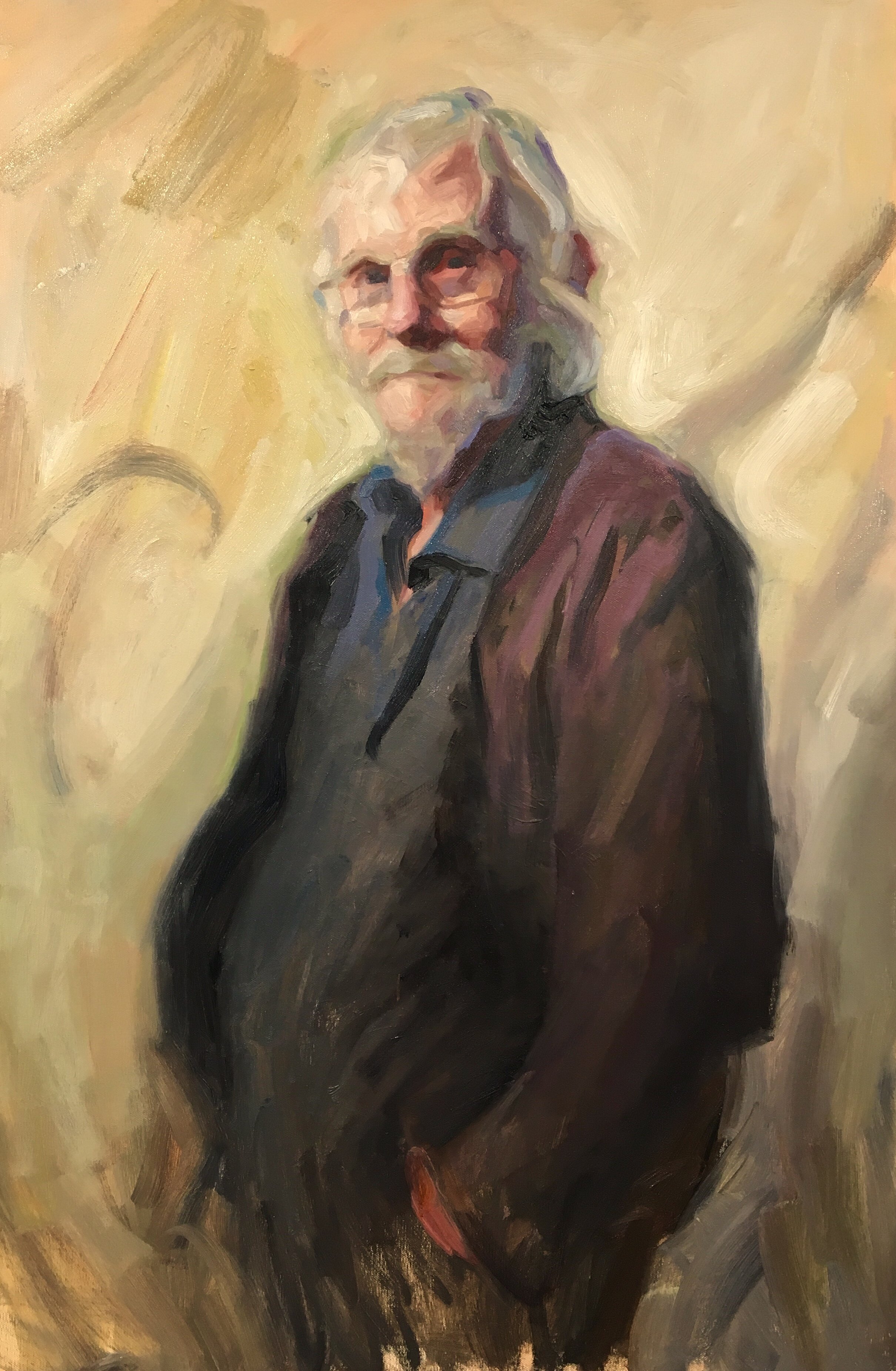 5 Day Alla Prima Masterclass Workshop
Tutor: Peter Keegan
Dates Available:
28 March - 1 April (Sat - Wed)
5 day course: 10am- 4pm
The first 5 day Masterclass workshop delivered by award-winning, portrait artist Peter Keegan, giving all participants a unique and deep insight into the way Peter produces his oil portraits.
Alla Prima painting refers to the wet-into-wet approach to oil painting. Usually completed in one sitting, Alla Prima painting is a way of producing looser and more lively paintings which, in portraiture, capture more life and movement in the sitter.
This in depth Masterclass has been put together to show you how to approach the genre and will cover a range of skills including:
Brush work and technique,

Simplifying the head to its essential elements,

Drawing with the brush,

Mixing fresh and strong skin tones

How to paint facial features.
The workshop will emphasise the importance of moving away from fussy, overworked painting and the need for 'copying' a photo and instead focus on helping the artist develop their own creative expression and impression of the subject.
Artists can expect to produce a number of portraits, both preliminary studies and finished paintings, both from photographs and live models.
Day 1 will be spent looking at brush technique, loosening up your painting and simplifying the head.
Day 2 will focus more on obtaining accurate proportions and measuring and drawing with the brush without getting bogged down with detail.
Day 3 will be about painting from life. We will have 2 models posing for us all day, giving a unique opportunity to work from life, putting into practice what has already been covered. Artists will be encouraged to paint, not just the head and shoulders, but the body and pose too.
Day 4 and 5 will be spent working on developing these paintings and techniques, as well as having the opportunity to work closely with Peter to develop your own painting style and "voice".
There will be a number of demonstrations throughout this Masterclass and in addition, handouts will be given.
Plenty of time will be given to both informal group and individual critiques, designed to help deepen your knowledge and understanding of oil painting and Portraiture.
This course is suitable for oil painters who have some experience of working with Portraiture in oils.
Materials Fee and What to Bring:
There will be an additional materials fee which will cover most of the materials needed. This will be in the region of £25. A full materials list will be published nearer the time. Participants will be required to bring their own set of oil painting brushes.
"Peter is very approachable, clear and generous in sharing his knowledge and expertise and very constructive and helpful in his guidance throughout the practice which makes the challenges of the learning experience more rewarding."